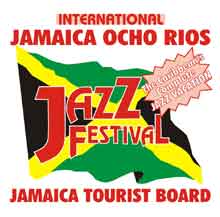 Programme for Jazz Week May 27th – June 4th
For information: 876 9273544 or 876 8254890
Jazz Festival 2017 Promotion Video
Meet the Performers
---
Robert Miller's Project Grand Slam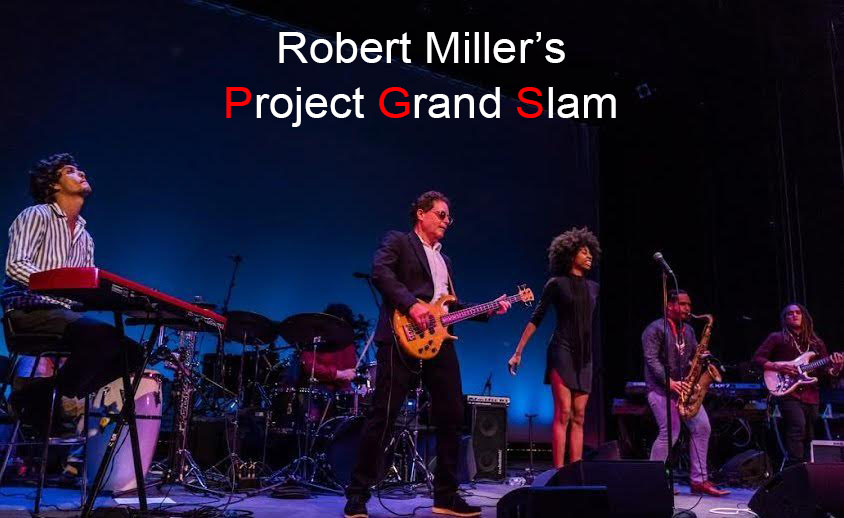 The brainchild of acclaimed bassist/composer Robert Miller, Project Grand Slam is a jazz-rock fusion band that has earned over 1 million video views, while defying genres, languages and geographic boundaries.
PGS has cultivated a fervent, worldwide fan base fueled in large part by the Latin/Caribbean-infused title track from the band's fourth studio album, 'The Queen's Carnival' (CEN/SONY). "No Depression" praised the album as "a uniquely affecting work…impossibly memorable!" With influences as diverse as Jimi Hendrix, The Kinks, Afro-Cuban rhythms and Celtic folk, Robert has delivered a sound like no other. In fact, one of Robert's musical signatures is to take classic rock songs such as Jimi Hendrix's 'Fire' and The Kinks' 'You Really Got Me', and to completely reimagine them.
The band has shared the stage with Mindi Abair, Boney James (twice), YES and Scott Weiland (formerly of Stone Temple Pilots), and performed at major venues including the Bergen Performing Arts Center, Ridgefield Playhouse, F.M. Kirby Performing Arts Center, Gramercy Theater, and Garcia's at The Capitol Theater, while also performing at a number of major clubs including The Blue Note, The Cutting Room, and Iridium.
Robert originally formed the band in 2007. PGS's first two CDs, "Play" (2008) and "Spring Dance" (2012), had three top radio singles – "The Captain Of Her Heart" (feat. Judie Tzuke on vocals) from Play, and "Catch You Later" and the title song from Spring Dance. In 2009 the band and Robert also had a featured role in an episode of the hit NBC-TV series "Lipstick Jungle" starring Brooke Shields and Kim Raver, with five of the band's tunes featured in the soundtrack and Robert having a speaking part.
Robert was a staple of the Boston music scene in the 1970's, when jazz fusion came into vogue. His fusion band (which included Anton Fig of Letterman fame) played alongside Gary Burton, Sonny Stitt, and Jaki Byard, among others, and played steadily at all the Boston area clubs.
Fast forward to the 1990's when Robert formed The Robert Miller Group. Their first album, "Child's Play" (1994), contained Robert's first original compositions and featured such luminaries as Al Foster (Miles Davis), Randy Brecker (Brecker Brothers), Tony "Thunder" Smith (Lou Reed), Anton Fig and Jon Lucien.
Says Robert: "What I'm trying to achieve now with PGS is to combine jazz and rock in a new and exciting way that takes the music to a whole other level."
Carl Winter & the Grand Beat (Denmark)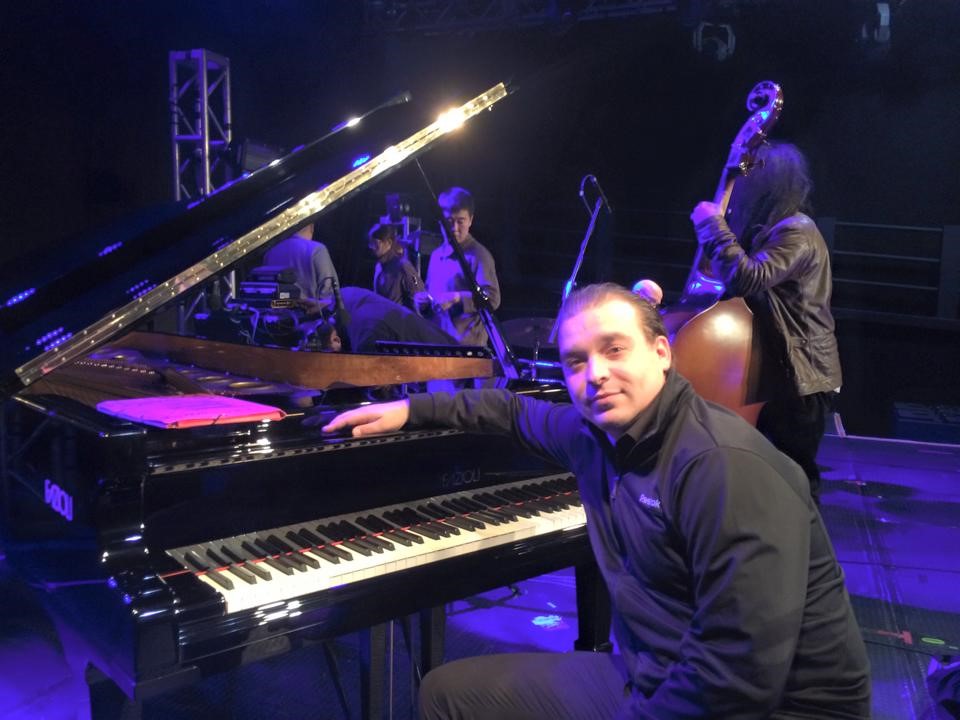 Carl Winther is known as one of Denmarks best young piano players. Son of the world famous composer and trumpet player, Jens Winther, he started touring at an early age. His performance is breathtaking and virtuous. He has a fluent ability to improvise He has a master degree in jazz music, an has true love for Latin and African rhythms as well as classical music. His own composition are inspired by all this, and also includes the funky styles of Herbie Hancocks 70s music and awangardistic ideas. Carl Winther has been awarded for his precise and extravagant. his compositions , and his amazing performance skills
Le Birrette All-Female Band (Italy)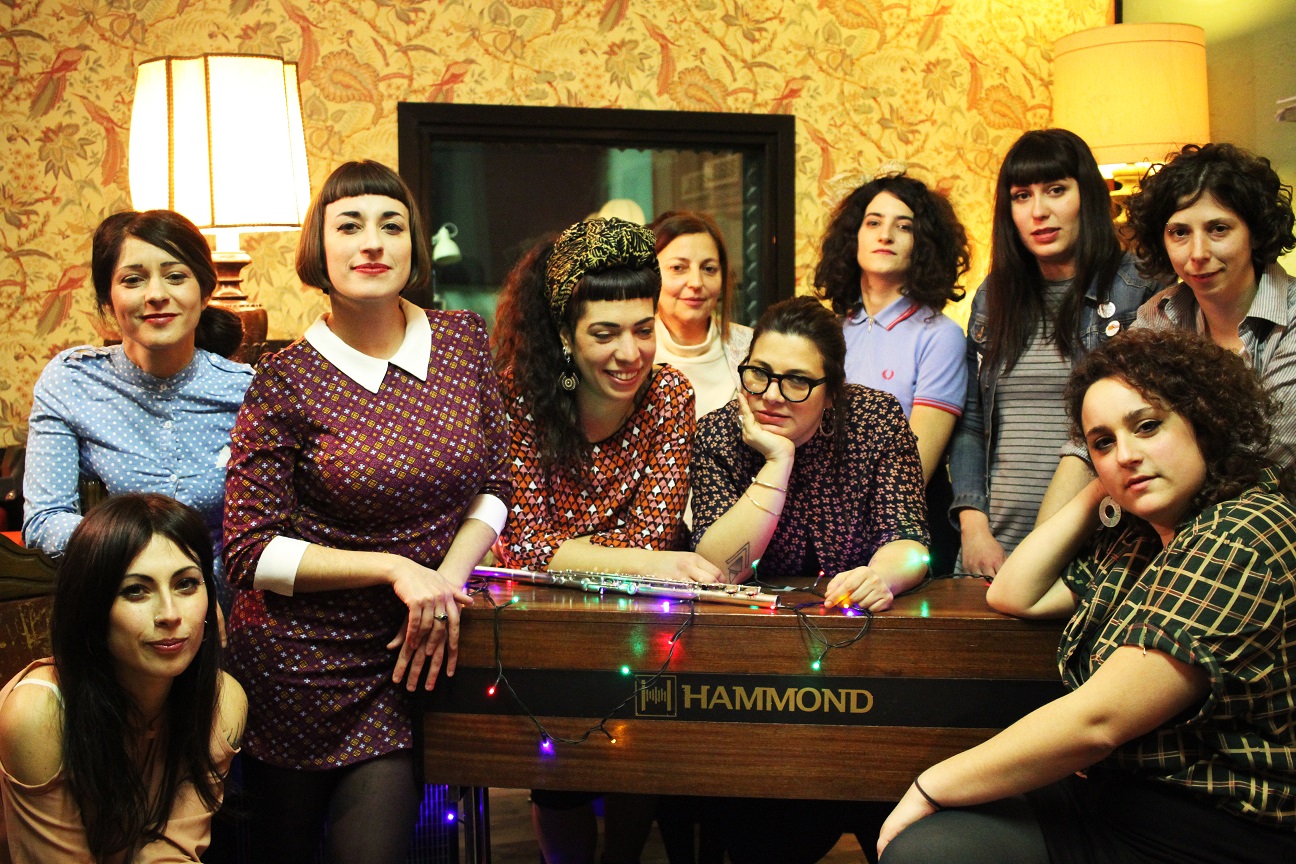 The Jamaica Big Band (Jamaica)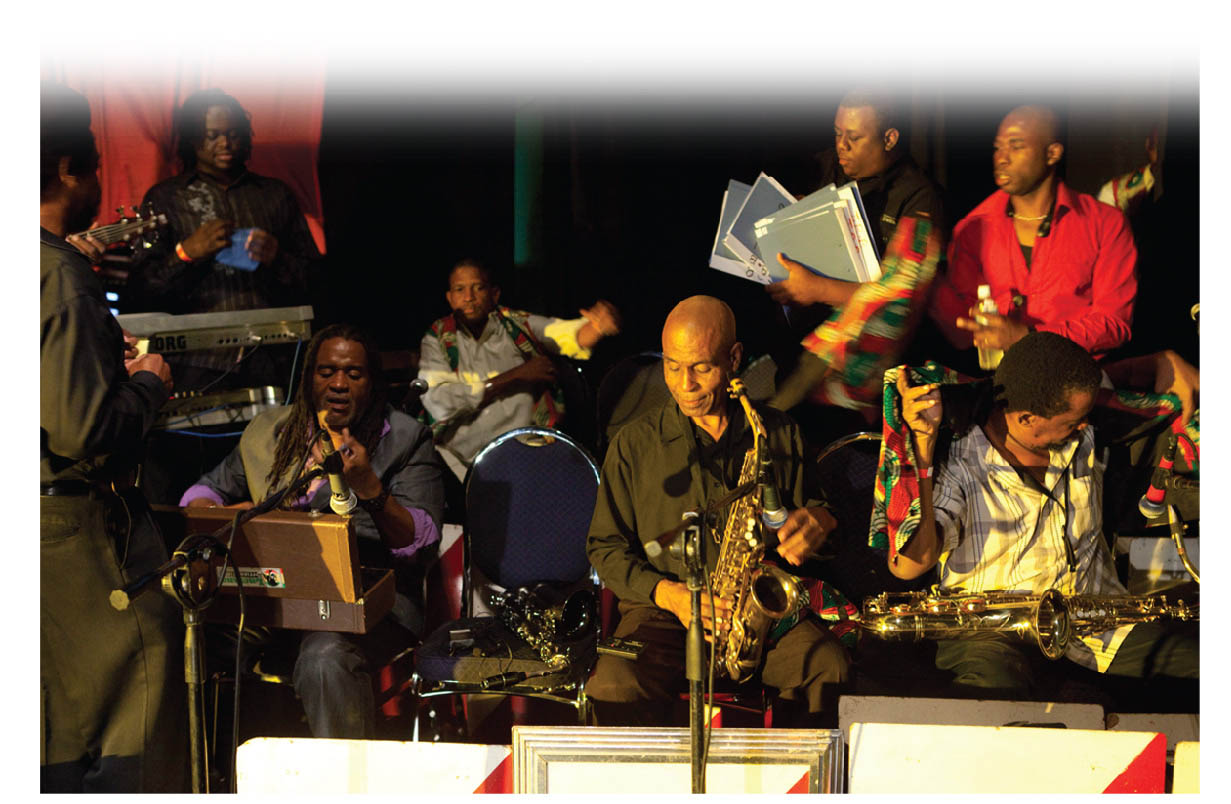 Tony Gregory (Jamaica)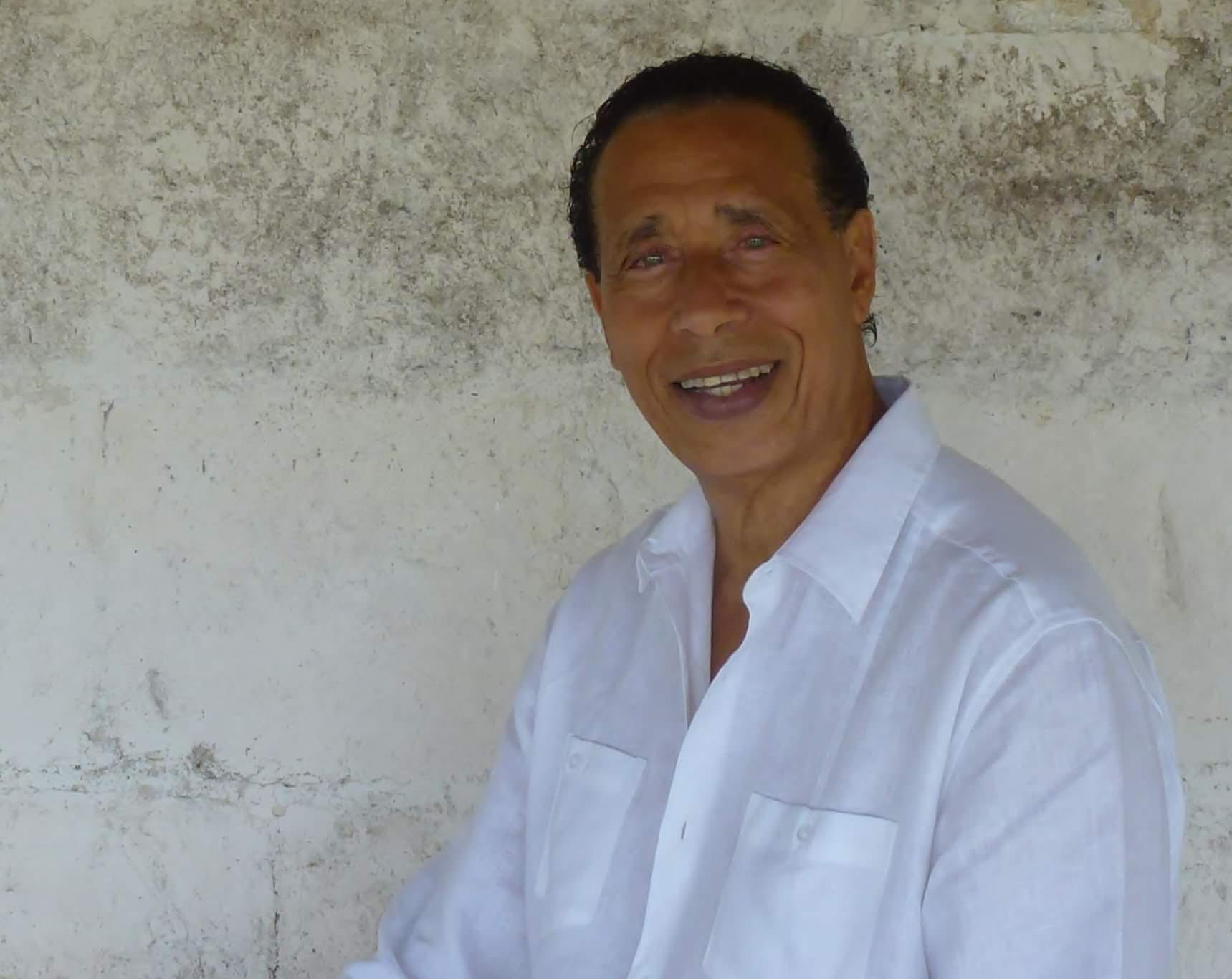 Tony Gregory born 21st of June 1946 in Kingston Jamaica. - 1954 - Admitted into Alpha Boys School.1956 - Scholarship to Cathedral Choir School under Father Healey.1957- Won first prize on the "Vere Johns Opportunity Hour"1958 - Turned professional, after two years of entertaining and winning many talent shows, and working with Big Band Bertie King.1960 - Joined Byron Lee and the Dragonaires as lead vocalist.1961 - Released first single with the band (Baby) a song he penned himself. Many stage shows with overseas artists; the likes of the Drifters, Chuck Jackson, Dionne Warwick, Ray Charles, Sammy Davis Jr., Sam Cooke, Ben E King; just to name a few. Toured with the band around the Caribbean Islands. Produced and wrote second single, "My Darling", which was a big hit. Left the band at the end of 1963 to go solo.1964 - Started to record for Studio One, big hit with " Baby Come on Home", "You're Mine" a duet with Marcia Griffiths. Toured the Caribbean and South America solo.1965 - 1966- Toured Central America and the Bahamas. Big hit "Only a Fool Breaks His Own Heart".1966 - Leaves Jamaica for USA and Canada doing cabaret shows and clubs.1968 - Toured the UK for the first time for one year. Released first L.P> - "Tony Gregory Sings".1971 - Records two singles in the UK, "Bouncing All Over the World" and "Who Turned the World Around', for the Trojan and Island record labels.1972 - Moved to Germany1973 - First Million seller single "He". Toured all over Europe. Second L.P. "One More Time". Toured Europe and the rest of the World.1975- Made third L.P., "Let Me Be Me."1982 - Made fourth L.P. "Now" with hits "Gypsy Girl" and "It's Alright with Me".1986 - Made fifth L.P., "Comin' on Strong" with hits "For Love of You", "Let's Come Together" and ""I Need it Now".1990- Made sixth L.P., "In Paradise", with hits "Angela" and "In Paradise".1996 - made an album with Boris Gardiner, "Stepping Out" with hits "What's Your name" and "Stepping Out."Tony then moved back to Jamaica in 2000 and took a break from the music industry up ontil 2006.He then started to perform again, but still not doing as many shows as he did before.Tony started to write again, and it did not take him that long before he started to record again.Tony received the order of distinction (OD) from the Government of Jamaica for his contribution to the development of Jamaican music for over 50yrs in 2012.He then started a recording and publishing company (TarGre Music)which now concentrates on controlling music copyrights, not only songs that he composed himself but also from other composers, Music Productions and Video Productions .2014-Saw Tony doing two big shows.One in Jamaica (Jazz & Blues Festival and the other in NY at Groovin in the Park with Marcia Griffiths and Friends.Tony also released a new album called ' Seasons ' with VPal music doing the distribution for TarGre Music worldwide, and a video with the track Seasons.In January 2016,Tony performed on the Rebel Salute Festival.Since thenTony has been working on another album to be released early 2017.
June Lawson (Jamaica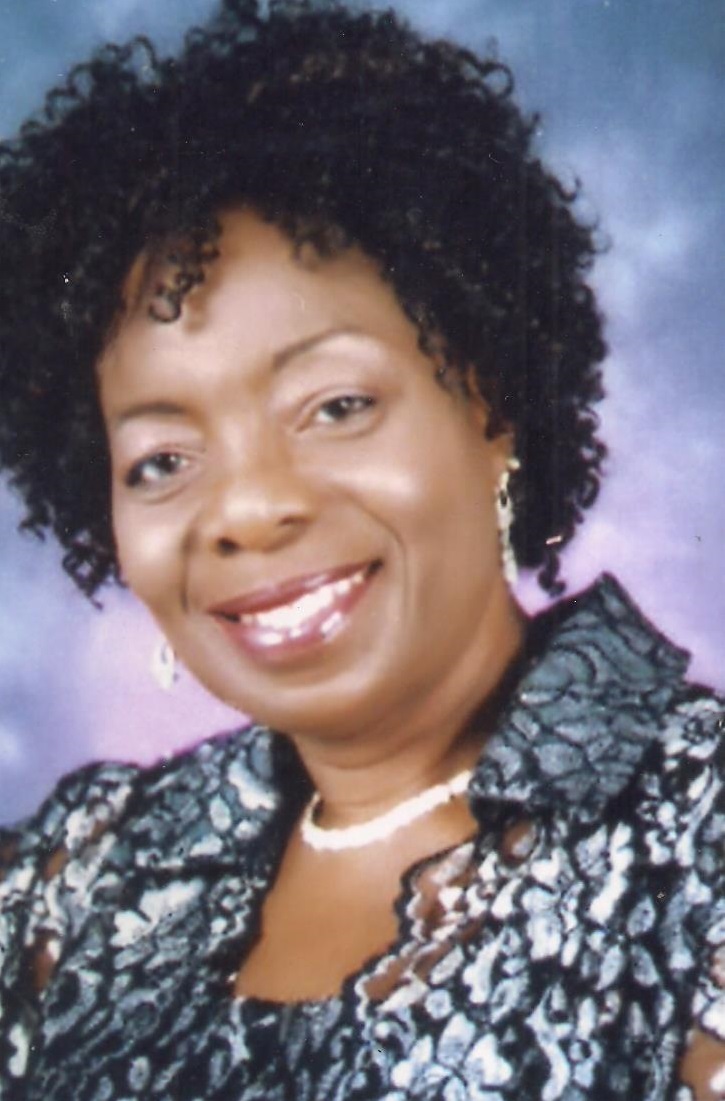 June Thompson-Lawson received her vocal training under the tutelage of English baritone, Robert Williams, at the former Jamaica School of Music, now Edna Manley College of the Visual and Performing Arts. She earned a Licentiate from the Associate Board of the Royal School of Music, and was later admitted as Fellow of the Trinity College, London.
Ozou'ne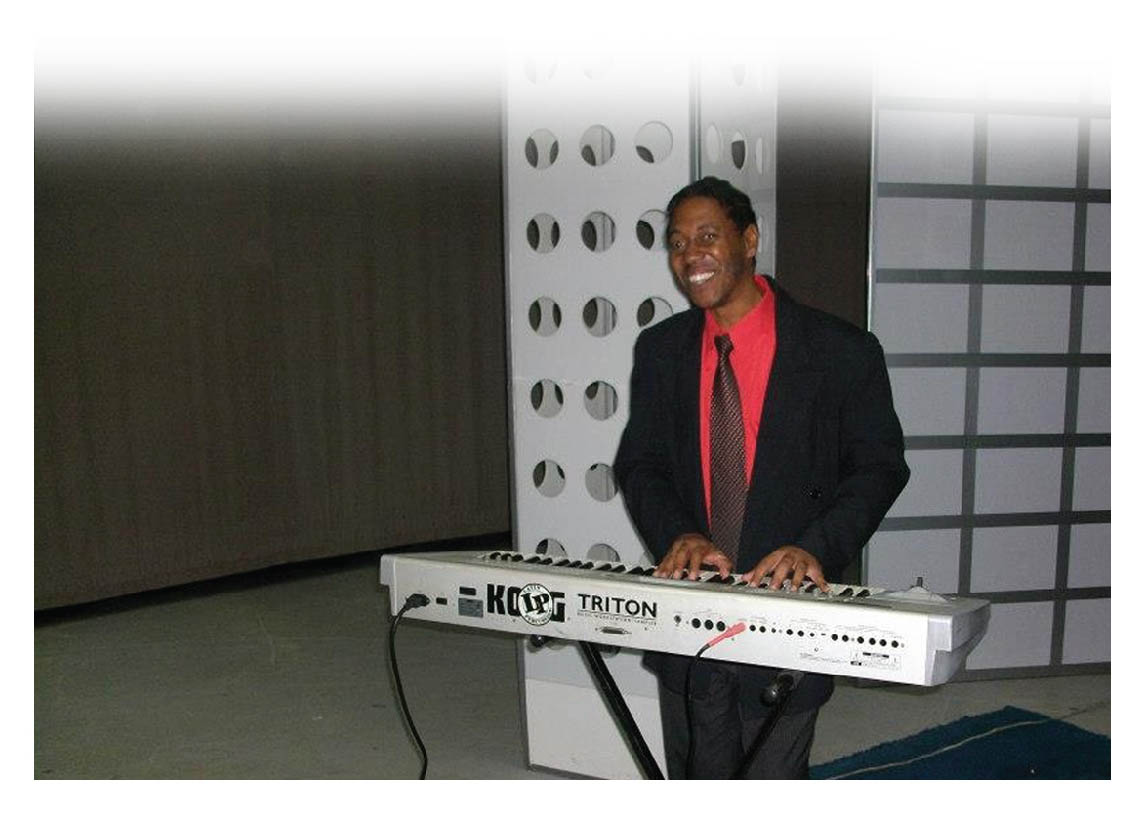 Reviews Over the Years
2016 Festival Reviews
Jazz fest ends on high note - Bazil Walters Jamaica Observer 2016 Read Article
2005 Festival Reviews
Strong closing day to Ochi Jazz - Tanya Batson-Savage
Read More
2004 Festival Reviews
A little jazz, a little wine and a little blues, Jamaica Gleaner (Tanya Batson-Savage) - June 3, 2004
Bradshaw, Hague deliver big time, Jamaica Gleaner (Eddie J. Grant) - June 14, 2004
2002 Festival Reviews
Olé! for the 'Miami Latinos', Jamaica Gleaner (Tanya Batson) - June 19, 2002
Four awarded for contributions to music, Jamaica Gleaner (Tanya Batson) - June 18, 2002
2001 Festival Reviews
Region's only authentic jazz festival turns ll, The Weekend Observer (Basil Walters) - June 8, 2001
15 Inductees for Jazz Hall of Fame, The Weekend Observer - June 15, 2001.
Kingsley Ettienne Thrills Grog Shoppe, The Daily Observer (Norman Monroe) - June 14, 2001.
Kingsley Ettienne, Rufus Harley and Harold Butler at the Grog Shoppe in Jazz, Weekend Observer - June 8, 2001
And All That Jazz The Weekend Observer (Harry Graham) - June 15, 2001
Pleasant Start to Jazz Fest, The Daily Observer (Basil Walters)- June 11, 2001
Letter to the Editor, The Gleaner, Monday, August 13, 2001
Sonny Bradshaw and the Ocho Rios Jazz Festival 2001, Air Jamaica Flight Magazine (Patricia Meschino) - May-June 2001.